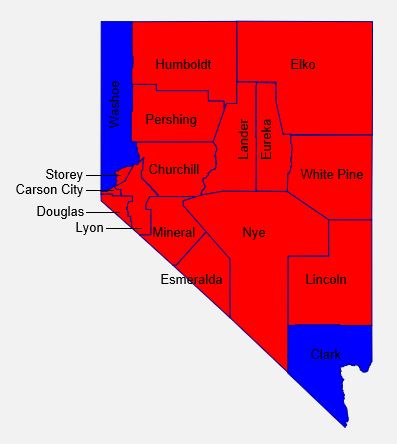 Donald Trump's share of the popular vote exceeded 70 percent in most rural Nevada counties. Now that support is promising to pay handsome dividends for rural Nevada's most important stakeholders: transnational gold mining conglomerates and their shareholders.
"Gold hits 1-month peak as dollar slides on Trump health care failure," Reuters reported.
"Gold prices rose … after the AHCA healthcare reform bill backed by the While House was shelved on Friday," added DailyFX. "The measure's fate was interpreted as a referendum on the Trump administration's ability to turn its campaign promises into policy."
Nevada is one of the world's largest producers of gold, which is mostly used to stock retail earring display cases but is also sold to paranoid people who then hide it somewhere in case of The End Times.
It turns out that people who are preparing for The End Times are many of the same people who thought Barack Obama was history's greatest monster, which helped jack the price of gold to its all-time high of about $1,900 an ounce during Obama's first term. However, as Obama's centrist economic policies failed to plunge the economy into a death spiral and create a post-apocalyptic dystopia, the price of gold plunged, bottoming out at not much more than $1,000.
Gold is one of the assets (gun manufacturing stocks is another) that was expected to fare poorly under the Trump administration. The boom unleashed once giant corporations were even more untaxed and even more unregulated would heat up the economy in a frenzy of prosperity and wealth and job creation. The fed would be forced to embark on a series of rate hikes to keep the economy from overheating, because of the magnificent Trump Boom. And historically, gold can't compete, investment-wise, during periods of higher interest rates and inflation.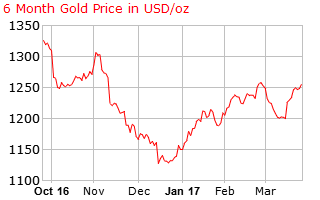 But Trump's unfitness to govern, matched only by that of his party's members of Congress, has prompted a broad rethink among the marketeers and their ilk. After it's irrationally exuberant Trump rally, the stock market is correcting itself. And gold, which fell pretty hard on the news that an unabashedly greedy and demonstrably venal man actually won the election and of course that must be good for the economy, is now on a mini-rally, as investors begin to acknowledge that if anything good happens to the economy at large it will likely be despite Trump, not because of him.
Alas, $1250 an ounce probably isn't enough to prompt corporations headquartered in Toronto or Denver to hire a bunch more Nevada miners, who already account for at least one whole percent of the state's workforce.
But those miners and their neighbors can take comfort in the knowledge that the man they simply had to have in the White House is, albeit inadvertently, making a valuable contribution to rural Nevada's most cherished and influential stakeholders: that relatively small group of wealthy people around the world who own the majority of stock in Newmont Mining and Barrick Gold.